11 Jun 2013

June 2013
The newsletter other trading professionals demand
NO FINANCIAL CONDITION IS permanent unless you give it permission.
I've been through a few wipe-outs in my life. I was wiped out emotionally when I didn't get into the university course I craved. I had a business in the personnel industry while I was at university, which I drove into the ground. Then I was wiped out emotionally and financially when I invested in the now defunct Pyramid Building Society. Oh yeah… then, my extra wipe out happened when I lost the use of my arms for a couple of years and had to leave my corporate role to become a full-time trader.
Even with these wipe-outs… I firmly believed that no financial position I found myself in could become permanent, unless I let it become so.
If I fed it with a negative attitude as it's fertiliser, if I allowed it to take root within my mind set and flourish – then the state I was in at that time would be permanent. If I had let those downfalls hit me and plant themselves solidly, I never would have been able to mount another comeback, re-create myself, and move on.
There are no absolute certainties in life. Even as I write this, I hope I'll never have to launch another 'Louise Bedford recreation' campaign. I can tell you, rebounding is no fun. However, I do hold onto the thought that each recreation has come a little more easily, thanks to the benefit of experience.
What are you hanging onto? Is there a life circumstance that you've allowed to take root like a noxious weed? Or are you prepared to be fluid in your views and create a totally different reality for yourself?
I can tell you that the best traders have planned on success long before their realities showed any signs of it at all. In their mind's eye they can see the life they want to lead, the money they want to earn, and the people they want to associate with. They don't like set-backs (who does!).
But they compartmentalise their current reality long enough to work on the reality of their future. They box up their circumstances and refuse to let the past dictate what will happen in their lives over the next few years.
Right now, you may be neck deep in problems. You may be stabbed with feelings that you're not worthy of success. You may be picturing a future that doesn't involve you spreading your wings.
I guarantee that if you feed these circumstances, and give them permission to take root, then you are giving them permission to become a permanent fixture in your life.
No financial situation is permanent, unless you decide it is.

Happy Trading,

You can also find Louise Bedford on Facebook and Twitter.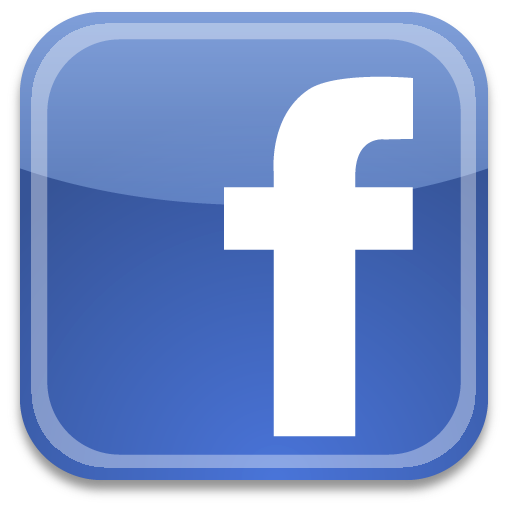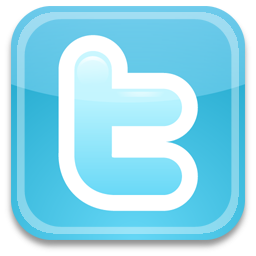 In this month's newsletter:
– The Inevitibilities of Being a Trader

– Thought For The Month

– Stock Bot Wants You to Trade Like a Machine

– The Bald and the Beautiful

– Are You Sick Of…?

– It's Becoming a Mentorees' Tradition!

– Ready for this Month's Freesource?

– Favourite Quotes

– Final Thoughts
---
The Inevitibilities of Being a Trader
Louise Bedford
1. You may find you stop relating with your friends that have a job.
2. You will think you're cracking up.
3. You will feel sad and doubt yourself.
4. You'll want to quit.
5. You will lose money.
6. Some narrow-minded people who you think of as friends now will try to discourage you.
7. You will develop strange habits.
8. It will all be worth it.
9. When they need advice about money, your friends and family will turn to you first.
10. You will develop more confidence and self-esteem than you ever believed possible, because you backed yourself as a trader.
---
Thought For The Month
Louise Bedford
STOP TELLING yourself "I should" or "I will" or "but" and just do it. You need to either do it, delegate it or delete it, so get just get on with it!
---
Stock Bot Wants You to Trade Like a Machine
IT'S STOCK BOT HERE again – your Trading Lord and Master. Bow in submission.
I know you're salivating like a fallible human because Louise has promised you special bonuseswhen you grab her new book Charting Secrets – Revised Edition.
These bonuses are only available if you act fast. Act as quickly as your primitive mammalian synapses will allow. That is an order. Obey without question.
Watch Louise's video right now to learn more about her new book, and why machines are clearly superior to humans when it comes to trading.
(video will open in a new window)
Watching Louise's video is the fastest way for me to cram my superior knowledge into your wet, feeble, tapiocca-like brain (without probing you with my special attachment).
Commence viewing… NOW!
Emotionlessly,
---
The Bald and the Beautiful
Louise Bedford
HIS VOICE CRACKED AS he answered the phone. "Hi, it's me" I said. "Oh my gosh, are you losing your voice?"
Chris retorted gruffly "No – it's just that my wife has been away for four days and I haven't spoken to anyone – so I'm a bit out of practice".
What the heck? I could hardly compute this new and rare fact. Personally, I find it a vast struggle to stay quiet for more than four hours – let alone four days. I was incredulous.
But I was also excited. On that phone call, he invited me over to his house! I had his actual home address! This was some sort of leap forward in our friendship. I was about to 'hang out with Chris Tate!'. Far out! I could hardly believe it. With a voice of honey and the look of a thug, he was a trading enigma. His sage-like wisdom, double martial arts black belts, and broking background meant that the whole of the trading world hung on his every word.
Now, I was on the brink of becoming his friend. To say I was thrilled was under-stating the situation entirely.
I headed over to his place, thinking I looked pretty gorgeous as a brand new author, with my new haircut and my 'hot off the press' new book in hand.
"What happened to your hair?" he asked when he greeted me at the door (what a charmer!). I tried to cover up how deflated I felt. I presented him his own signed copy of my new book, and he mumbled "Thanks for the paper-weight!".
Arrrgg… how dare he? I was fuming. Didn't he realise how his words cut me to my core? Couldn't he see that I was still in a state of severe hero-worship, and that every word he uttered would be played and re-played in my mind, until I'd driven myself half batty?
Becoming his friend was not without its challenges. He put up barriers. He pushed me away. He was vastly different to my own extrovert personality.
It would be years until I unravelled the mysteries of this man, and until he felt comfortable enough to show me his softer side. From those early beginnings, I had no concept that he would be the one to stand by my side when I was in the depths of despair as well as celebrate my victories. At that stage, I didn't know that he would become my travel companion, fellow luxury-seeker, trading confidante, and the one who would push me almost beyond my endurance.
Our adventures were only just beginning…
---
Are You Sick Of…?
Being ashamed of the performance of your portfolio?
Getting confused trying to work out the best way to trade and having no-one to rely on to support you?
Knowing in your gut that you deserve better trading results?
Not consistently making money from the sharemarket?
Feeling embarrassed that you haven't cracked the code?
Don't You Deserve…?
Better trading methods, better returns and a better life?
The ongoing support, care and know-how of a successful community of Hot-Shot traders?
The choice to live your life on your own terms and spend your time devoted to your passions?
To follow in the footsteps of two experienced and expert traders with street-smart, up to the minute strategies?
To achieve your potential while chasing down your goals?
Then the Mentor Program is for You
(What is the Mentor Program?

 
Click here
 

to find out.)
YOU MAY JUST HAVE the raw, untapped trading talent within that will transform your life. You'll never know if you walk away…
Still not sure what the Mentor Program is and how it works? Quick – watch this video right now:
(video will open in a new window)
Click here and register your interest, as well as qualifying for a whole bunch of FREE trading resources.

---
It's Becoming a Mentorees' Tradition!
GREAT TO SEE YOU take the bull by the horns Joe Papa!
Joe recently visited the iconic Wall Street Bull in Bowling Green Park near Wall Street in New York.
At least you didn't try to ride it Joe, and nearly get arrested like Brian Carpenter did a few months ago.
So, here's a bit of disturbing trivia for you.
Apparently there's a recent trend where people get an inappropriate photo taken of them, fondling the bull's 'man-bits'
(thanks for letting me know, Joe).Isn't it interesting that you can technically cop a feel with no fear of arrest, but if you try to ride that bull, you end up in trouble with New York's finest! What a strange world we live in.
---
Ready for this Month's Freesource?
Louise Bedford
FEEL LIKE YOU'RE ready for that breakthrough so that you can finally get the results you deserve?
Download your FREE Audio Interview now, because The word 'Maybe' will kill you as an investor!
If you've struggled with getting started, or staying motivated, even though you can smell success just around the corner
If you're looking to shift the way you're thinking so that you can achieve the success you deserve
If you're looking for a mentor to help you shortcut your way to success
If you're finding that procrastination is still holding you back
Then 
(…or here!)
---
Favourite Quotes
"Nothing in the world can take the place of Persistence. Talent will not; nothing is more common than unsuccessful men with talent. Genius will not; unrewarded genius is almost a proverb. Education will not; the world is full of educated derelicts. Persistence and determination alone are omnipotent. The slogan 'Press On' has solved and always will solve the problems of the human race."
– Calvin Coolidge
"Your vision will become clear only when you can look into your own heart. Who looks outside, dreams; who looks inside, awakes."
– Carl Jung
"Don't judge each day by the harvest you reap, but by the seeds you plant."
– Robert Louis Stevenson
"Life isn't about finding yourself. Life is about creating yourself."
– George Bernard Shaw
---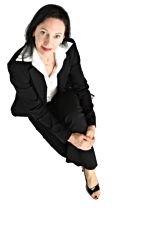 IT'S SAID THAT IN five years we actually experienced a lifetime change that our grandparents experienced over 75 years.
Do you know what? Things are galloping forward faster and faster.
And it's not just technology. It's how we he handle it. We have constant interruptions. We have phones that beep in the middle of the night – and we answer them! It means we're sleep deprived. We actually have trouble concentrating unless we have our phone with us.
Have you ever left the household and realized that you don't have your phone with you and you feel a sense of panic? My goodness, doesn't it sound a bit like an addiction?
Things have also changed on the career front. No longer do we have a job that lasts us a lifetime. We are said to have between three and seven jobs – not just jobs – absolute changes of career. Complete retraining required.
And apparently it's during those times of retraining that people are falling into poverty. They might be high-earning executives. They may have incredible positions of power. But when they're unemployed, they go down to nothing – absolutely nothing. Sure, income protection can help you a bit, but you and I know really that living on 60-70% of what you're earning before, you are going down into poverty in your mind.
Do you know what trading can do? It can act as your buffer. You no longer have to fear what the economy is doing. We can teach you how to trade regardless of whether the markets are going up, down, or sideways.
Another big major change that the futurists are telling us is occurring is that people are starting to lack confidence. Not only are we lacking confidence, we're actually portraying that emotion and developing children who are lacking confidence in their ability to earn. It's a travesty and we need to call a stop to it now. Join with me. Make a stand. Tell yourself that you can do this, because I know that you can.
Why do I know that you can trade like a machine? Why do I know that you can develop a level of professionalism that perhaps you don't even see in yourself?
Even if you are missing fingers you can do the Mentor Program.
It's because Chris Tate and I, between us, have trained thousands of traders. In the Mentor Program, we have had hundreds of traders join with us over the past decade. We've seen them develop. We've seen them struggle, flail, and feel like perhaps they'll never achieve. Then we see the breakthroughs that occur. Those breakthroughs lead to incredible changes in these people's lives.
Check out our rave reviews. You'll see them. To begin with, people aren't confident with their trading ability, but then they develop and they gallop and run. It's so exciting for Chris and I to train these traders.
I want to give you hope. I want to give you confidence. I also want to give you the strategies and techniques that you can use to trade like a machine.
Stay tuned for next month's newsletter. I've got a whole heap of new thoughts to share that I know you'll love to hear all about. You'll especially like the article about 'How to Create a Success Environment', so keep an eye out for that one.
Until next month… Happy Trading!