05 Mar 2013
March 2013
The newsletter other trading professionals demand
PEOPLE'S LOVE AFFAIR with money has always fascinated me.
Want to see normal people do completely bizarre things? Add some money and watch the games begin.
How about the friend that disappears after you loan them some money. What's going on there? Or the siblings that create merry hell at the reading of their father's will. Or the bloke with the secret bank account that he isn't telling his wife about. And then there's the girl who spends too much to impress people she doesn't like, with money she doesn't have.
See… it makes ordinary people just crack up!
So is money bad? Of course not. Then what the heck is happening?
Money, in and of itself, is meaningless… until we empower it. We give it meaning and it's our own thoughts and emotions around money that determine whether it's a positive or negative force in our lives.
I guarantee you this – change your views towards money and what it means to you, and you'll change your results as a trader.
When we realise that money is just a way of keeping score, and it's nothing more than a tool – we detach from it's power over us. We stop it's control over our thoughts and our actions. Plus, ironically, this attitude paves the way for more of it to enter our lives. Some of the most greedy, money-hungry people I have ever met have barely any of the stuff.
Yet some of the most generous, philanthropic people (who don't continually talk about their lack of money) – are some of the most financially wealthy people on the planet.
So which comes first? The attitude about money, or the money itself?
Having trained hundreds of successful traders, and seen them at every stage of their wealth development, I can definitely answer this one. The attitude towards money comes first. The way a trader thinks, always precedes their actual share trading results.
In reality, some rich people are poor and some poor people are rich. It's just a matter of time until reality catches up with their mindset.
The best thing you can do to start altering your views towards money is to keep on reading this month's Trading Game Newsletter. I've got some great gems in there for you. You're going to love it.

Happy Trading,

You can also find Louise Bedford on Facebook and Twitter.
In this month's newsletter:
– Write a Checklist

– Positive or Negative?

– Who's a Clever Git Then?

– Dealing With Change

– The 'Louise and Chris' story…

– Ten Minutes with Tate

– Mentor Program Kicks Off

– Final Thoughts
---
Write a Checklist
TREATING YOUR TRADING like a business is crucial for consistent returns. In this short video Louise talks about the effectiveness of writing a plan or a 'checklist' to enact and monitor your trading activities.
(video will open in a new window)
---
Positive or Negative?
Louise Bedford
WHEN DOES MONEY go from being a positive, to a negative force in our lives?
When it becomes an obsession, and it's one of the last things you think about before going to sleep, and the first thing you think of when you wake up.
If you judge the integrity and calibre of the people you meet by their bank account, their clothes, or the car they drive.
If you judge your self worth by your bank account, your clothes, or the car you drive.
If your sense of self is seriously compromised when we either make a lot more money, or lose a lot of money.
If you are more concerned with money than you are with your health, your relationships, your engagement in new projects, or your enjoyment of a nice night out.
When it negatively impacts your most meaningful relationships.
When money becomes more important than principles.
I'm not for one minute suggesting that there is any problem with being seriously financially wealthy, if that's your goal. However, I am saying that our views about money can sometimes get out of kilter and damage our emotional well-being and our relationships.

So… how do your views about money affect you?
---
Who's a Clever Git Then?
Louise Bedford
I HAD A COUPLE OF lights that needed replacing in my tiny little 'use once a week' office. Plus, I was starting to fry on hot days, so there was something clearly wrong with the air conditioner.

Con, the electrician came in to do the job. It was truly an amazing sight. There was a blur of sawdust flying, whirring sounds, bum-cracks showing, BO smelling, and swearing which made for a great afternoon of entertainment. I offered to help. Con politely said "No thanks love, she'll be right". I offered to give him a cuppa. Luckily he declined because as a non-coffee drinker, any brew of mine must be seriously hideous. Wise man.

In the time it took Con to fully service the air-conditioner and bash it into shape, as well as change 3 light bulbs, I could have installed half a light bulb, electrocuted myself and any innocent passers-by and plunged the entire neighbourhood into darkness.

I guess that intelligence is task and situation specific.
---
Dealing With Change
Louise Bedford
I WAS HAVING A CHAT with my friend Michael Yardney, my real estate mate. We were talking about change and how some people handle it well, while others struggle. Michael gave me a neat little method that he personally uses to handle change. Works like a charm.
Ask yourself these three questions:
1) What is the worst thing that could happen?
Could you die because of the change that's being forced on you? Could it be that you'll hurt or alienate one of your closest friends or relatives?
Spell it all out because by putting it down on paper, you rob it of it's power. Most change doesn't end up physically harming us… but our caveman brain feels like it will. Our fight or flight primitive mind reacts to threats as if we were about to get mauled by a sabre toothed cat.
In reality, most changes don't incur that level of extreme threat.
Then, ask yourself…
2) What is the best thing that could happen?
For example, if you've lost your job, you have a clean slate in front of you. You could find a much better job, recreate your life, develop new contacts, and perhaps even focus on developing your skills in a different arena.
3) What's the most likely thing that will happen?
By asking yourself these three questions, it helps you remove the drama and get back to doing what's important – coping with the change and ensuring you're on track to use it as a spring board.
A lot of the emotional angst we feel in our lives is due to 'catastrophising' what is happening to us. If we apply a bit of 'real thinking' to our problem, we might just find that it's an opportunity in disguise.
---
The 'Louise and Chris' Story…
Louise Bedford
THE YEAR WAS 1996. I was fresh out of my job, brand new to the world of full-time trading, and about to deliver my first 10 minute presentation to the Australian Technical Analysts Association.
Because of my ongoing illness, I had only around 20% movement in my arms and was in constant pain. But I knew how to trade, and that night, I was the warm up act for a celebrity in the Australian sharemarket scene – Mr Chris Tate.

He was much taller than I thought he'd be, and frankly, he looked kind of scary to me. Big, bald and formidable. No sign of nerves before his presentation, and with a bemused expression on his face, I could feel his eyes on me, watching my every move.

You see, it was one of those evenings where nothing was going right. There was no electricity, so the lights wouldn't turn on. The two rear doors were locked shut, which meant everyone had to file in the tiny door at the front of the room. AND – for some bizarre reason, there was no data projector there, despite my earlier requests for one due to my entire presentation being on Powerpoint.

Knowing that I had a living legend about to present after me, I sprang into a leadership role – and must have looked the way a Chihuahua does when it barks manically at a German Shepherd.

I ordered around anyone I could find to help me. Shouting bizarre instructions to the poor unsuspecting traders around me, we eventually got the power on, found a dinky little inadequate projector and finally, I bumbled my way through my 10 minute presentation.

Little did I know that the intimidating bloke who captured the audience with his honey voice, and great vault of knowledge about the sharemarket would ultimately become my friend, my business partner and trading confidante.

Stay tuned next month for more about how Chris and I got started in this fabulous Trading Game…
---
10 Minutes with Tate
"Well, It's Obvious Now"
Chris Tate has excelled yet again. He's posted up his brand new video this morning.

You'll learn:
Why 1906 was a brilliant year for basketball
What the game musical chairs has in common with a bear market
As some people lose money, how you can make money
How a flaw in Chris's view delayed some juicy profits and how you can avoid the same issue
Watch it now.
(video will open in a new window)
---
Mentor Program Kicks Off
ON SUNDAY THE 17th February we kicked off the 2013 Mentor Program in Melbourne. There was excitement, a lot of chattering, nervousness – and that was just Louise and Chris! (boom-tish). This program promises to be fantastic. There is movement in the markets and the time is right to set your plans in action. The Mentor Program is a 6-month course designed to enable you to trade confidently and safely, using your own bullet-proof trading plan.
You can get the 'heads-up' on when we're running the next Mentor Program by registering for Priority Notification. Right now there are a bunch of excited traders on this priority notification list who have asked for "first preference" at getting into the next event, and who have qualified for some great free goodies.
Register now by clicking on this button:

The room abuzz…
Louise gets the ball rolling
Chris in action
Happy snaps
---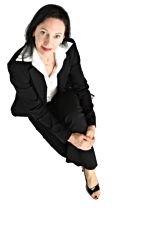 I'LL BET YOU'RE A bit like me – I believe we all can change.

We can even change our intelligence in specific areas. You see, studies have shown that those who believe that they can alter their behaviour and their habits to create a different outcome are happier people. They persist for longer. They score better on tests.

Those who think they can't change, and that intelligence is fixed tend to quit at the first sign of trouble and don't stick around long enough to master a skill. I mean if you really believed that educating yourself about the sharemarket wouldn't improve your results, then why would you bother?

You'd just take the easy way out. You'd play the 'blame game'. You'd make excuses.

Here's what it takes to change.

Step 1 – You must work out what you need to change.

Step 2 – You must commit to changing by writing down all of your reasons for the change and visualising your success.

Step 3 – Take massive action to make sure the change happens, and sticks.

Whether you're giving up smoking, wanting to eat like a vegan, or wanting to adopt a life of celibacy, these three steps hold true. The same applies when a trader decides in their gut to make a real go of this trading game. Decide what you want, visualise what will result in your life through achieving it, and then take massive action.

So until we chat again next month, I wish you all of the benefits that massive action entails.

Happy Trading!